A Toy Store That Wants Your Kids to Play!
Toys & Life Are More Fun Out of the Box!
Safe, Fun Birthday Party Venue
Fun S.T.E.M. Educational Toys
Locally Owned & Operated Business
Gift Wrapping — Free & Easy
Open Every Day!
4809 Kietzke Lane, Suite C, Reno, NV, 89502
What is A Wish Box?
Perfect for Birthdays and Holidays!
Wish boxes provide an excellent method for your child to create their own gift wish list. They also allow you to purchase the exact items they've chosen, ensuring you get what they truly desire down to the specific colors and features that grabbed their attention!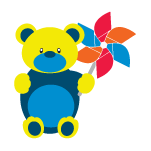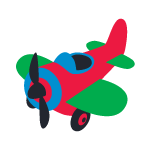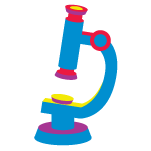 Toy Selection
---
Toy Treasure Hunt
You and your child picks their favorite toys for their wish box.
---
Box Display
---
Show-and-Tell
Your child's wish box is displayed.
---
Surprise Purchase
---
Surprise Shopping
Adults secretly buy toys from the Wish box for a surprise.
---
---
Educational Toys
Boost your child's problem-solving skills, fine motor development, and creativity with our range of STEM toys at Toys N More. Engineered for learning, these toys are designed to encourage curiosity and foster a love for science, technology, engineering, and math. Watch as your child's world expands with every play session at Toys N More!
---
Birthday Parties
Searching for the perfect place in Reno, Nevada, to celebrate your child's birthday? Look no further! At Toys N More, we offer a safe and welcoming environment for your little one's special day. Plus, our unique wish boxes add an exciting twist to gift-giving, making the celebration even more memorable. Let us help turn your child's birthday party into an unforgettable event at Toys N More!
---
Play Area
Step into our dedicated play area at Toys N More, where you can unwind in cozy chairs while your little ones explore and 'test drive' our wide variety of toys. It's the perfect place to witness joy and curiosity unfold as your kids immerse themselves in the world of play!
---
Founded by parents for parents!
Book Your Birthday Party Today!

Reno's Toy Store
Founded by parents, for parents, we understand the challenges of finding quality, educational, and affordable toys. Experience a unique, family-oriented shopping environment thoughtfully designed with your needs in mind. Dive into a world of fun and learning at Reno's one-stop destination for all your children's playtime essentials. With a warm, local touch, we're dedicated to enriching your child's life through the power of play. Enjoy the Toys N More difference today!
Toy Haven
We stopped by after learning about this toy shop from social media. We were so pleased we did! The shop is clean and well ventilated. We were so happy to find it has a candy store inside too! My youngest couldn't get enough pointing toys for his 'birthday' list. =) The owner, Stefanie, was a darling, she was very accommodating to all my questions and the team was very helpful and friendly. A must in your visit to Reno!
118 Reviews on Google Reviews
Fun Numbers About Toys N More Reno's Largest Toy Store!
Customers served!
1
Customers served!
Customers served!
1
Toys Sold
Largest Selection of
Hot Wheels in Reno, Nevada!
Be Your Kid's Hero or Not
Big Box or Online Stores
Impersonal Experience
Forgo the tailored, warm shopping experience that only a locally-owned store like Toys N More can provide.
Missed Learning Opportunities
Bypass our curated selection of STEM toys, potentially slowing your child's skill development.
Limited Exploration
Without our 'test drive' area, risk buying toys that don't match your child's interests.
Walk-ins are always welcome!